Sassy Neon Planner:
A neon inspired planner designed for both function and humor with whimsical neon illustrations and sassy quotes.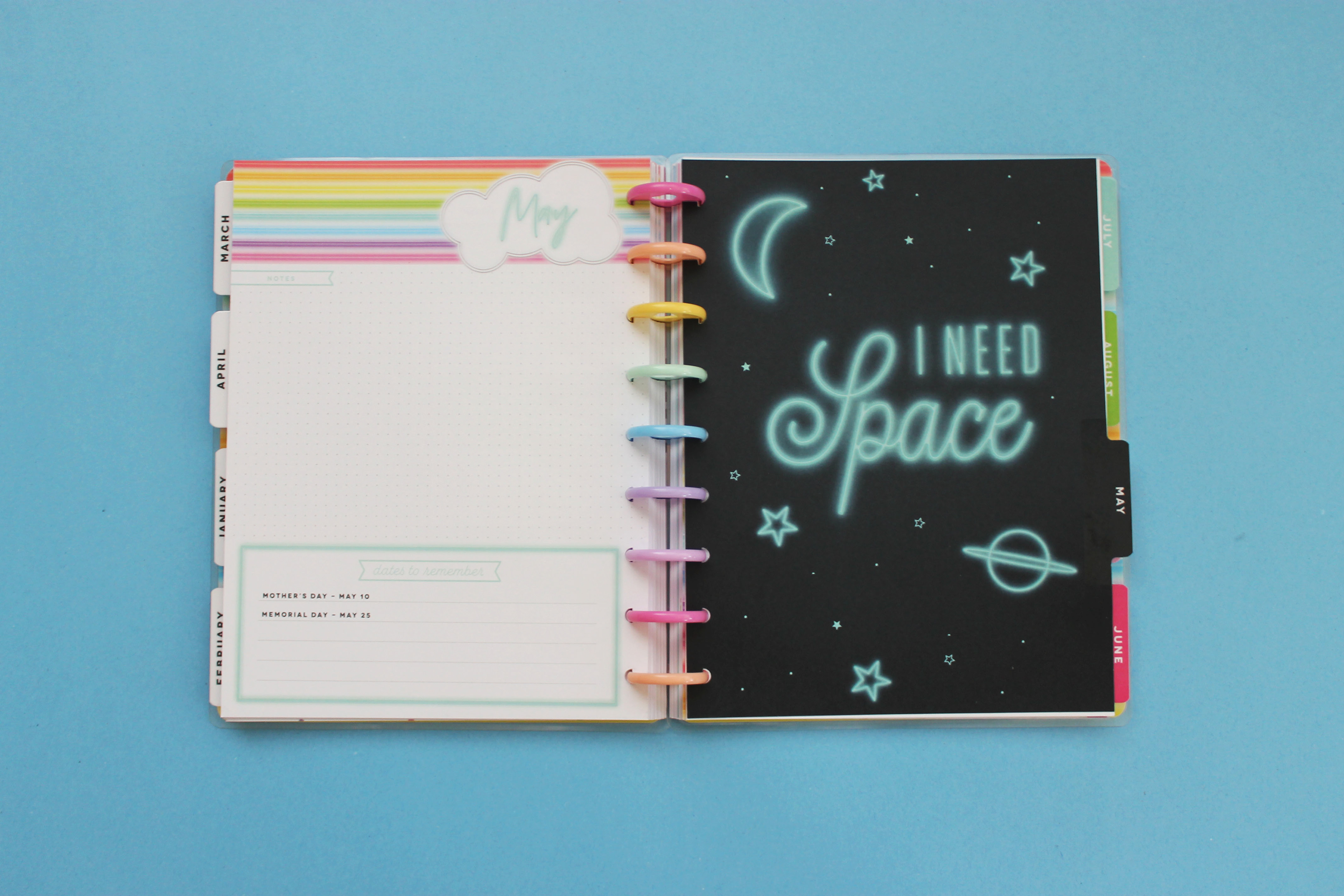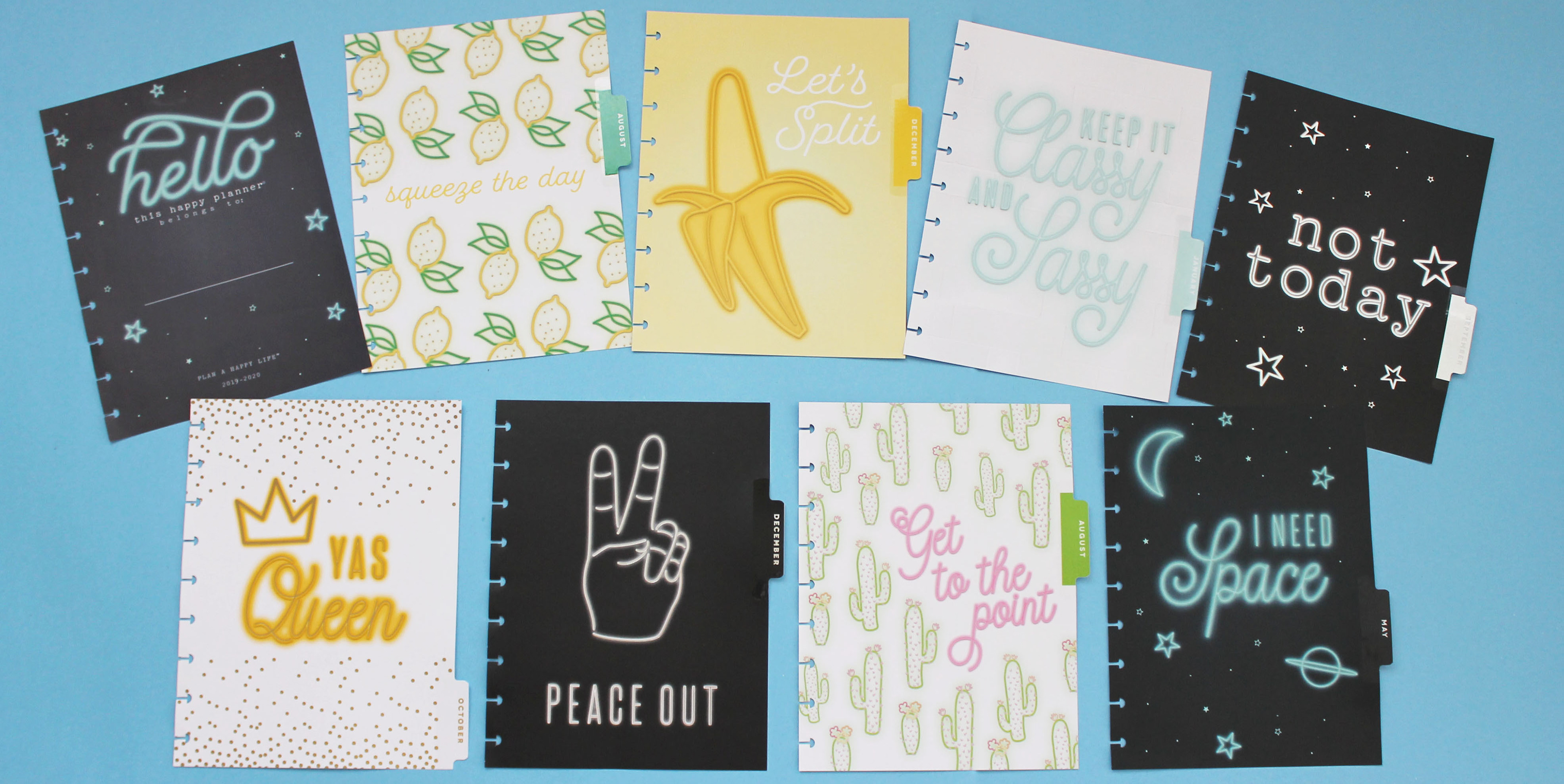 Crystal Vibes Planner:
A gem of a planner that features photographs of crystals and gems of all types. Combined with geometric shapes and positive quotes, this planner is designed to feel mystical and empowering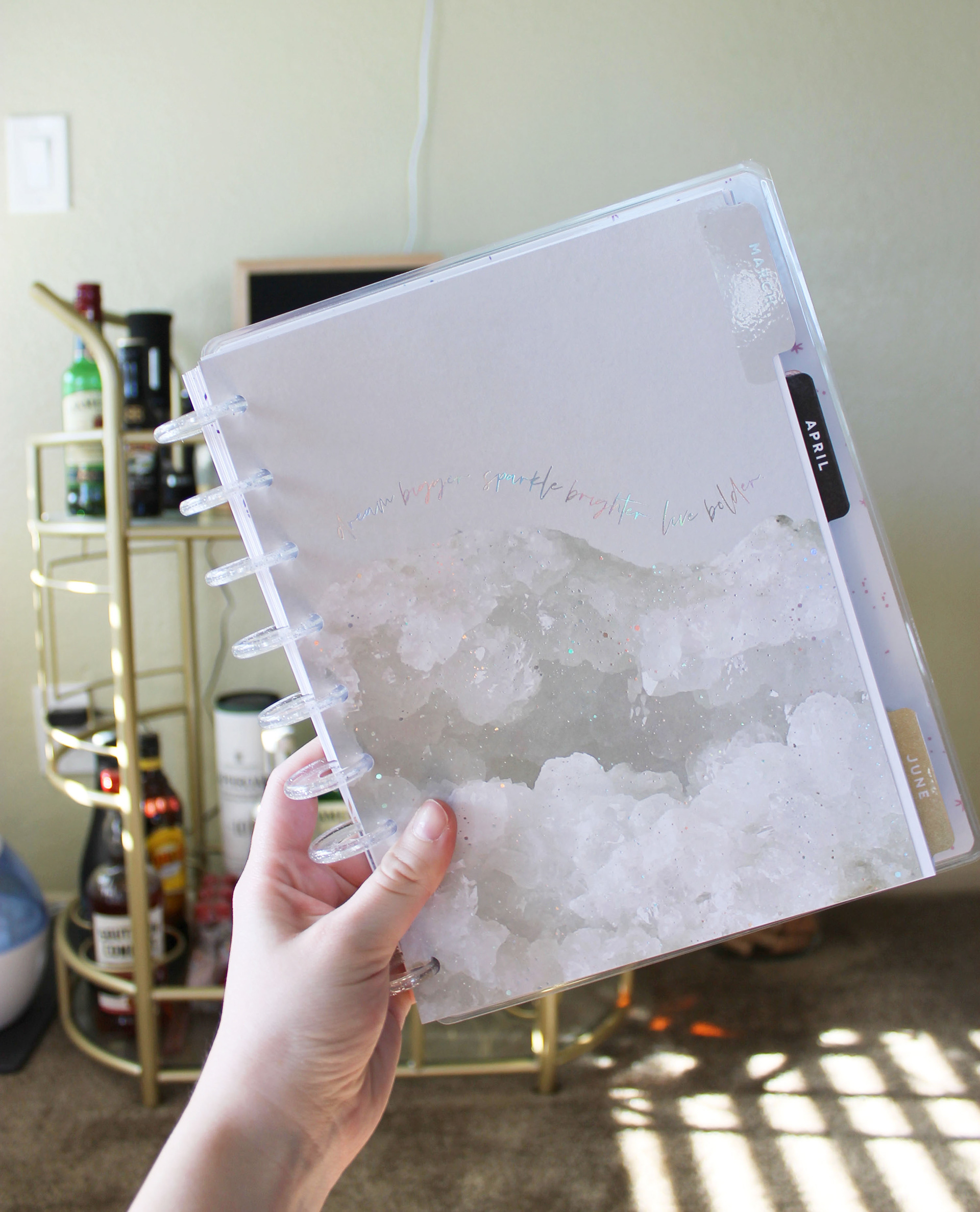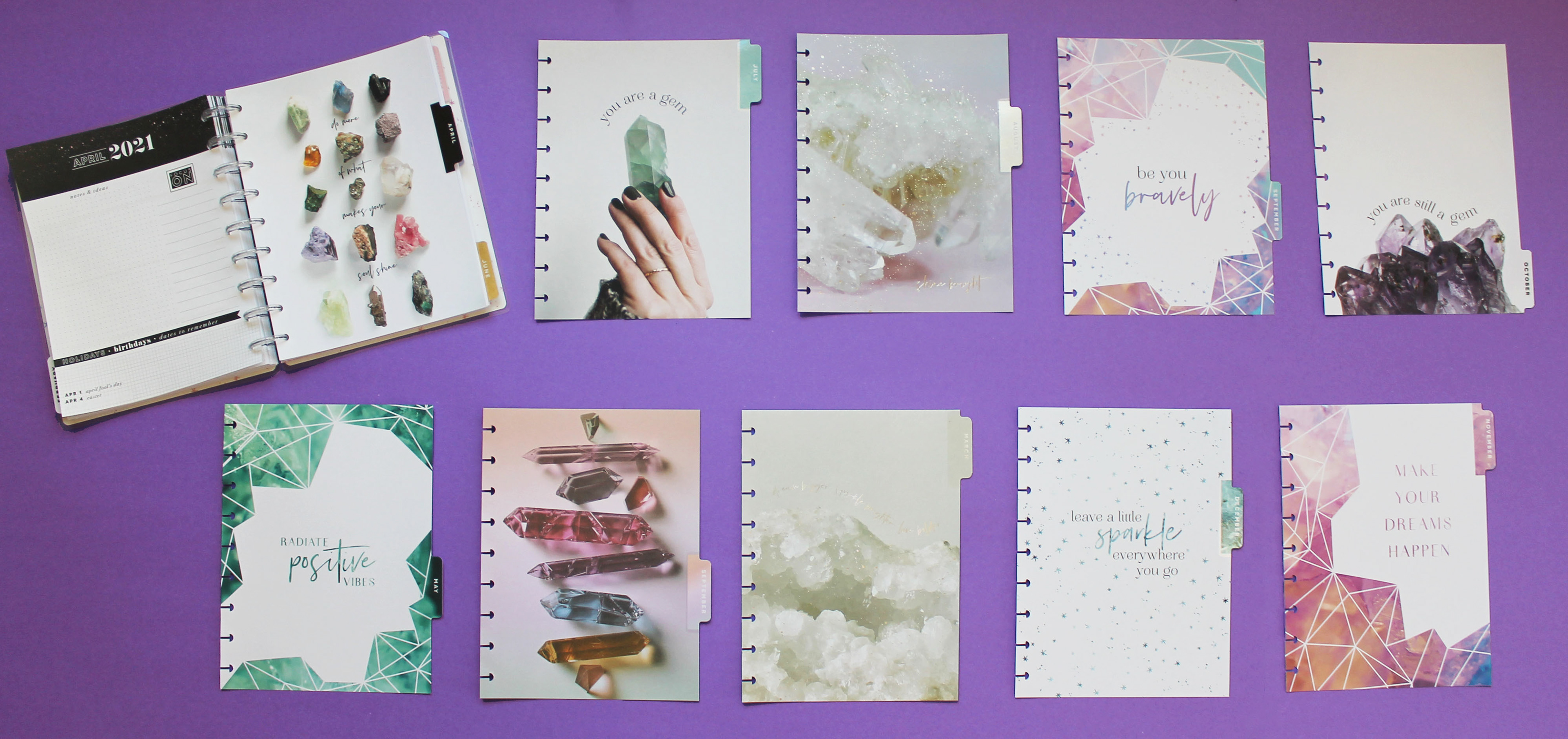 Have Courage Notebook:
Designed to encourage thoughtful and creative reflection as well as daily planning, this muted color palette notebook features soothing swashes and positive quotes.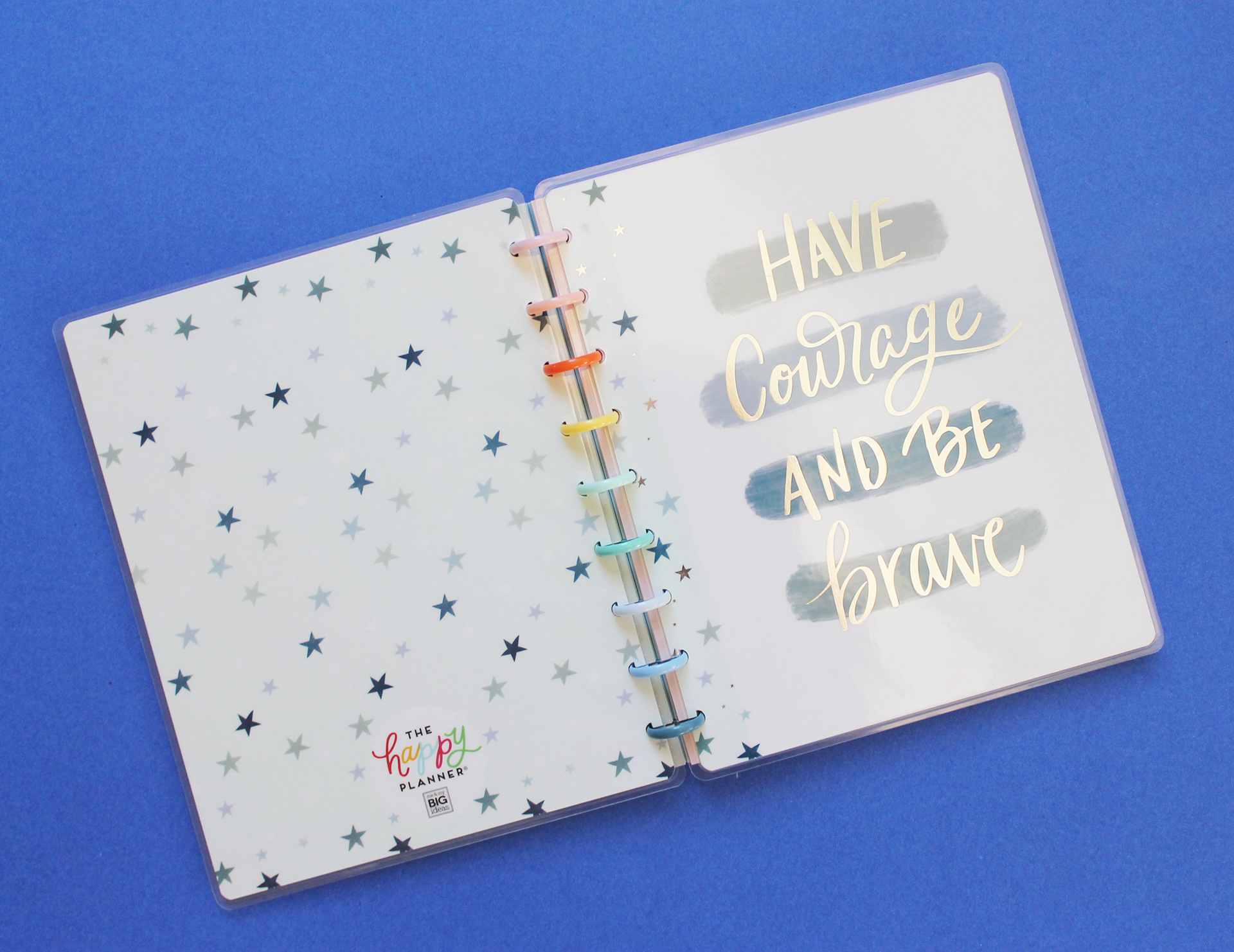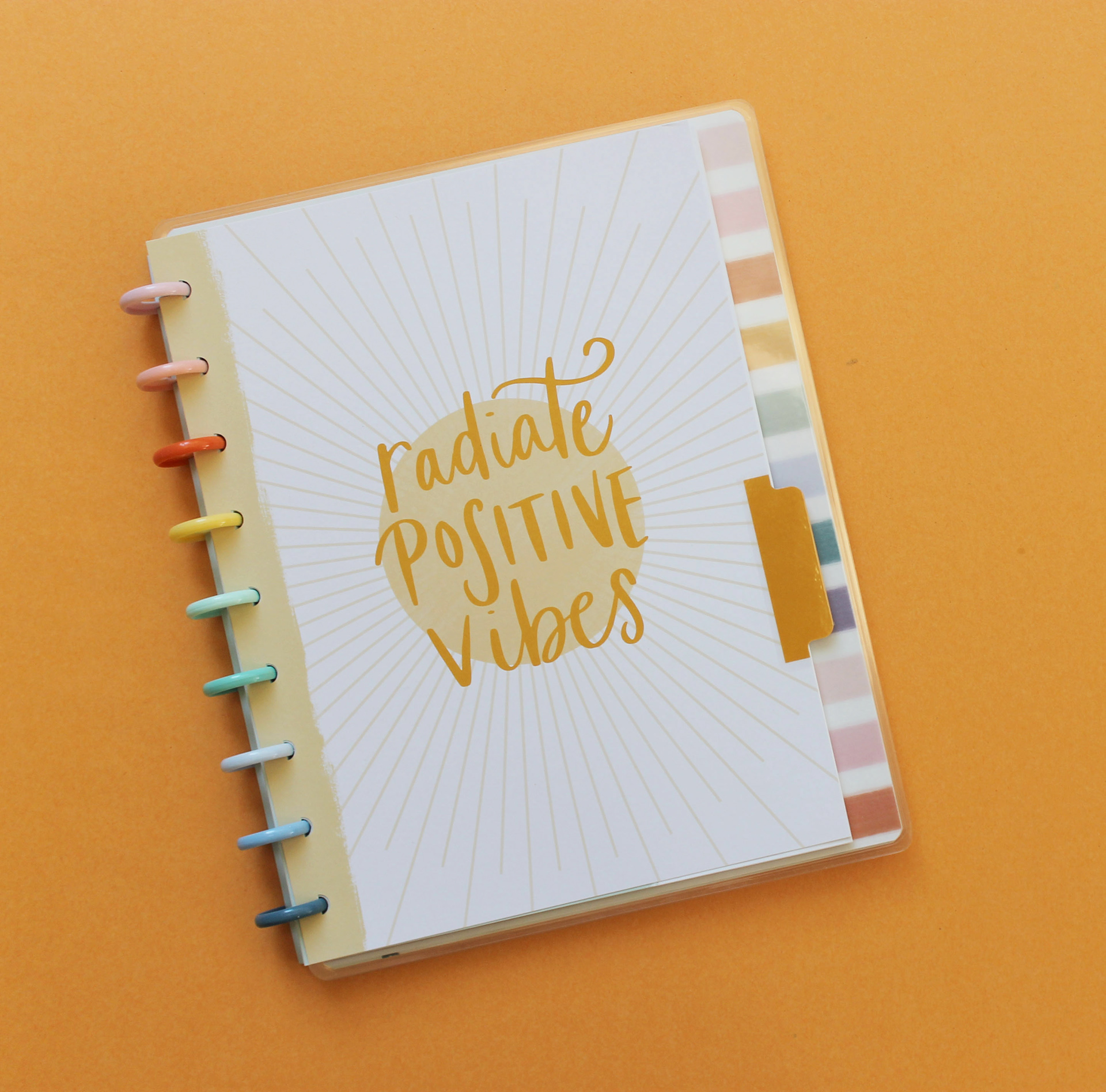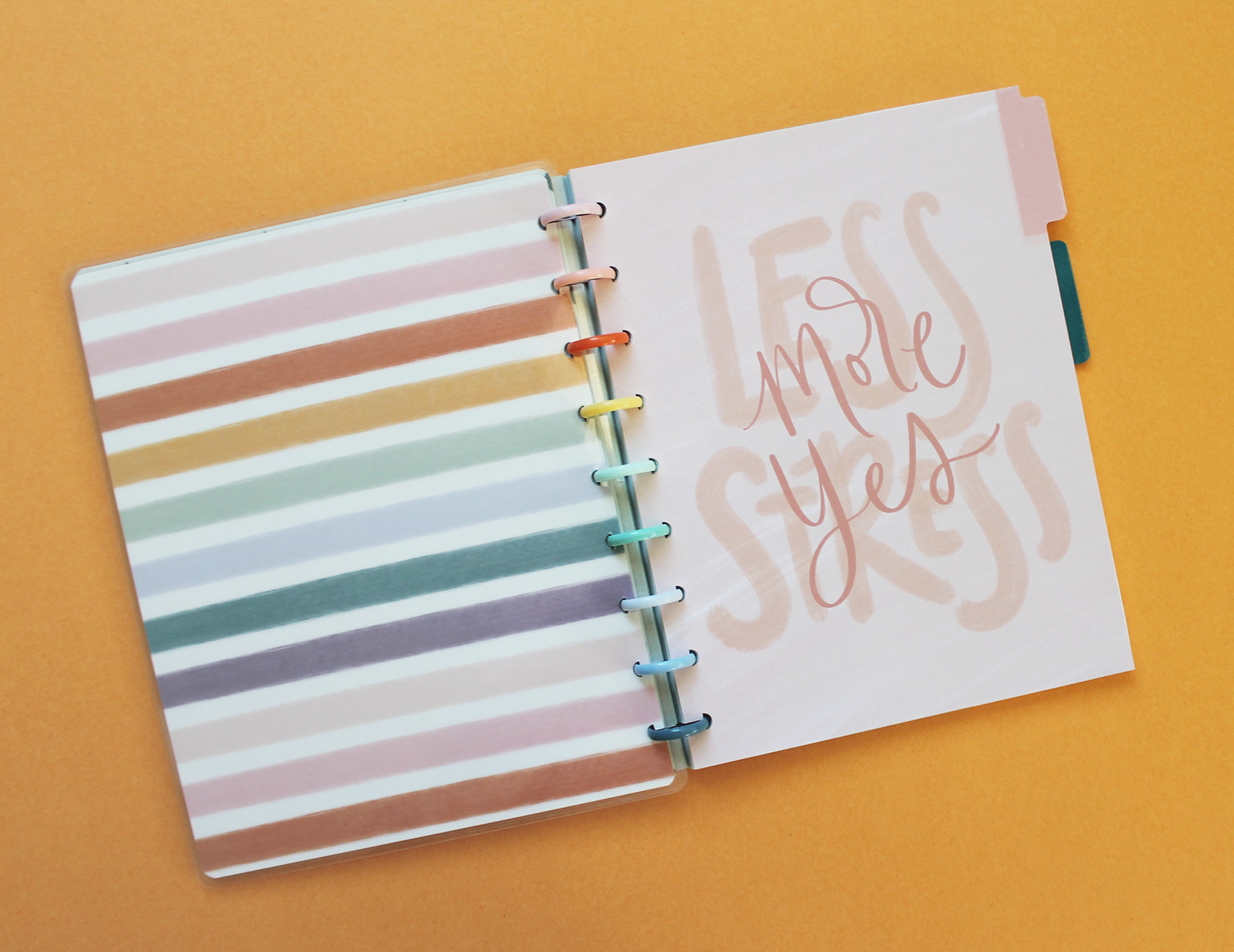 Rainbow Dreams Notebook + Sticker Set
A collection of products designed based on the colors of the rainbow with positive affirmations